[Public TvT] African peace R2 - xx.2021 - 2100CET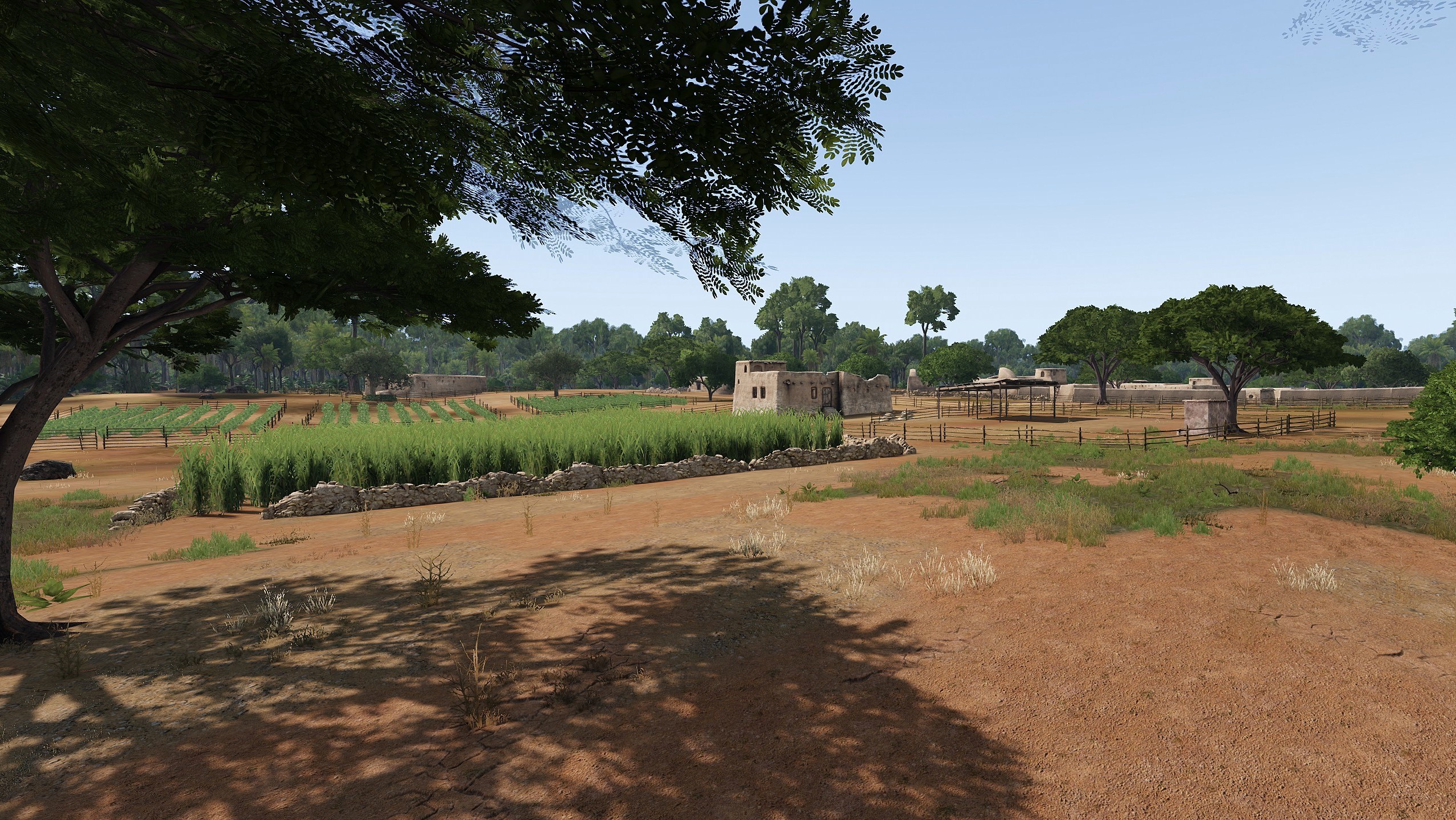 French armed forces

vs

Irregular african army
---
Date & hour - Timezone CET (Euro)
21h00 -> Meet on our Teamspeak & start slotting
21h15 -> Briefing on map or ingame
21h30 -> Mission start !
---
Sitac

/

Backstory

23 mai 2020 - République de kujari

Les forces françaises en faction dans la région ont reçu des informations sur des caches terroristes.

23 mai 2020 - République de kujari

French forces on duty in the region have received information about terrorist hideouts.
---
Informations générales

/

General informations
La zone rouge est interdite (Irregular base) aux forces françaises, un script tue automatiquement tout bluefor entrant dedans. /

The red zone (Irregular base) is forbidden to French forces, a script automatically kills any bluefor entering it.

La récupération des caisses d'eau et de munition se fait avec ACE. Pour transporter les caisses, il faut utiliser les interactions ACE et l'inventaire ACE des véhicules. /

The recovery of water and ammunition boxes is done with ACE. To transport the crates, ACE interactions and the ACE vehicle inventory are used.

Les points sont donnés à BLUEFOR si les caisses et le véhicule sont en dehors de la zone "irregular base" à la fin de la partie. /

Points are given to BLUEFOR if the cash desks and the vehicle are outside the "irregular base" zone at the end of the game.
---
Screenshots
| | | | | | | | |
| --- | --- | --- | --- | --- | --- | --- | --- |
| Tac Map | Point of presence | Zone Red (keep the ammo and sypply here) | Ammo | Water | Fuel | French forces | Irregular Army |
---
Objectifs

/

Objectives

Common objectives
Capture the point of presence (3 pts)
Bluefor Objectives
Preventing the recovery of water supply N°1 (1 pts)
Preventing the recovery of water supply N°2 (1 pts)
Preventing the recovery of ammo supply N°1 (1 pts)
Preventing the recovery of ammo supply N°2 (1 pts)
Preventing the recovery of truck (1 pts)
Supremacy - less than 5 redfor PAX alive (2 pts)
Redfor Objectives
Save the water supply N°1 (1 pts)
Save the water supply N°2 (1 pts)
Save the ammo supply N°1 (1 pts)
Save the ammo supply N°2 (1 pts)
Save the fuel truck (1 pts)
Supremacy - less than 5 bluefor PAX alive (2 pts)
---
Règles

/

Rules

Règles générales de l'OFCRA /

OFCRA generic rules:

Règles spécifiques à la mission /

Specific mission rules:
Aucune IA ne sera tolérée dans les véhicules /

No AI in vehicule at all
---
Configuration & technical setup
Modset: [OFCRA] African peace
-
https://www.ofcrav2.org/fr/participer/repository
3cb_factions
ace
ace_compat_rhs
acex
cba_a3
cup_terrain_core
french_army_2035
kujari
niarms_ak
niarms_compat_rhs
niarms_core
ofcra
r3f_ace_compat
r3f_armes
r3f_vehivules_1_2
rhsafrf
rhsgref
rhssaf
rhsusaf
tfar
Public Server & test mission, will be up 24h-48h prior to the event, to stress/test your mod/addonsServer
public:
game.ofcra.org
Port
: 2302
Password
: ofcra
Teamspeak 3 OFCRAIP
:
ts.ofcra.org
Password:
mineisbiggerthanyours